Welcome to Road Less Travelled Press -
a space of evolving activities & publications
---
Road Less Travelled Vol. 1
---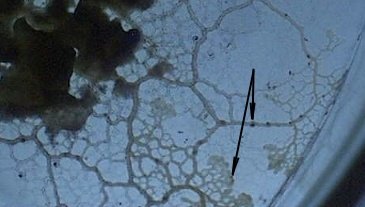 ︎︎︎
[physarum polycephalm or slime mold - organisms of collectivity & synergy]
notes / reflections
on process of Vol. 1 towards a blueprint for future volumes & a sustainable publishing
---
step by step
manuals:
*five-hole pamphlet stitch
*multi-section coptic binding
---
12 May 22, 4-6 PM
'moving at the speed of trust' - reading group: join us for a collective reading of 'Toolkit for Cooperative, Collective & Collaborative Cultural Work' by
Press Press & The Institute for Expanded Research
and sharing ideas & experiences on collaboration, process & trust
more info & register
here
!

past reading groups:

Collective publishing practices: Learning from Sheba Press co-run with Kelly Foster, Learning from Centerprise co-run with David Dawson and Learning from Camera Work co-run with Alan Denney



---
The framework of Aboriginal pedagogies called
8ways
has been so helpful for learning in new ways about collectivity and circulation. Working with symbols & images, story sharing, mapping and visualising processes, place & community based experiences, being hands-on and reflective, with non-linear or synergistic approaches to deconstruct/ reconstruct new ideas.
︎︎︎
[leaf in Aran's hand - resembling slime mold collectives in structure and sharing its name and materiality with the physical pages of a book]
---
For tools and materials, workshops, printers, online platforms & archives, publishing practices, ... with a focus on worker-run co-opeartives, collectives & small businesses

this is a start - please get in touch to help expand this
---
AK Press, Centerprise Publishing, Kelly Foster & Half Letter Press
March-June 2021: thanks to
Artquest
- this came to life with the support of the Adaptations Grant
---
---
---